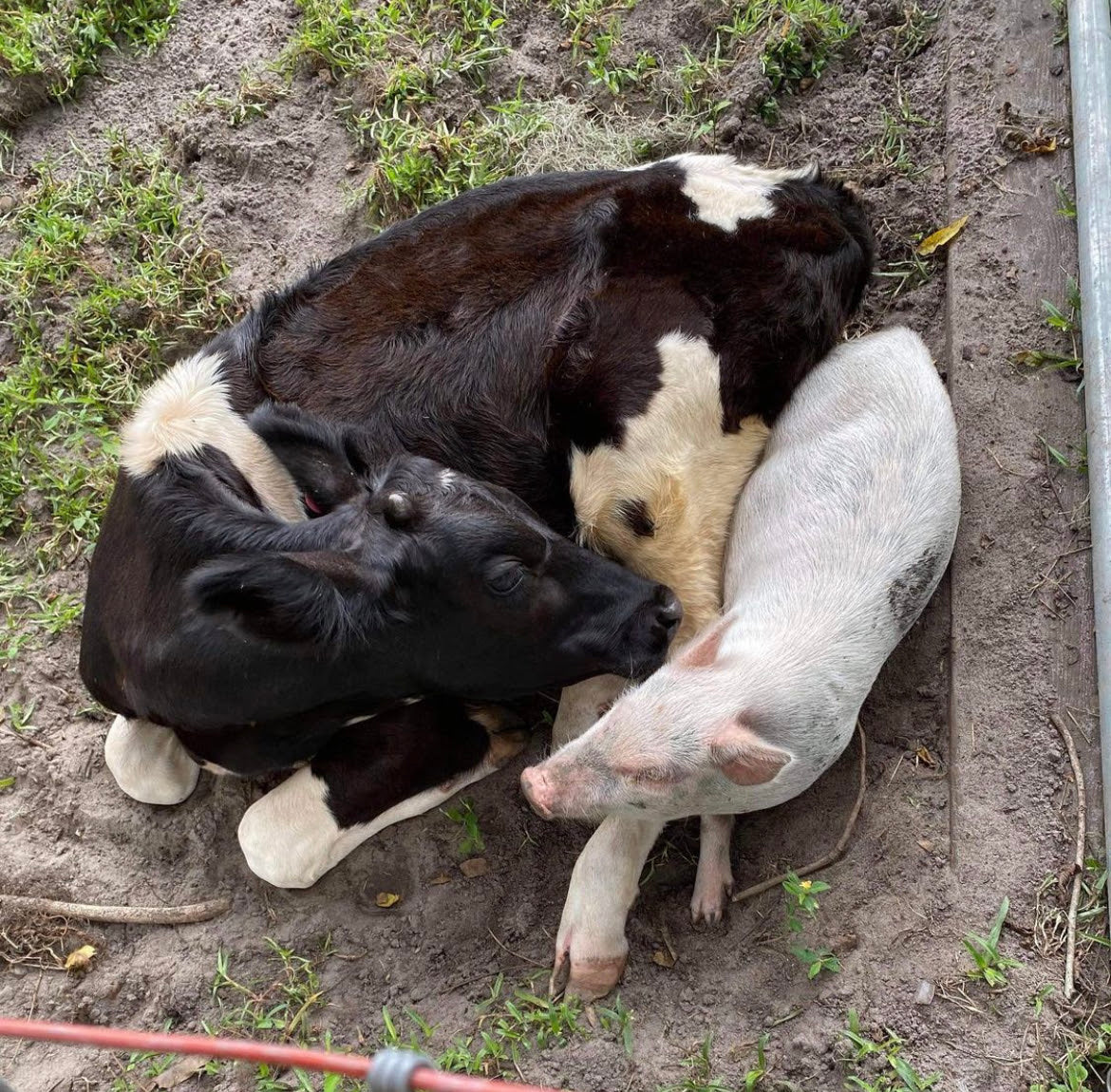 Supporting Local Animal Sanctuaries
Donating to animal sanctuaries is a big part of why we do what we do. DETH was created initially to spread awareness for animals, but as we've grown we've been able to help raise awareness and money for specific sanctuaries each week by featuring them in our newsletters and social media and telling their stories. Almost every Friday, we feature a new sanctuary who is in need of funding to care for the animals they've taken in, or to give them the resources to bring in more. 
Reading their stories are always both heartbreaking and heartwarming, but the importance of sharing them with our community who can help these stories reach the rest of the world is where we know real change can happen. 
Here are a few stories from our sanctuary partners that we love:
Critter Creek Farm Sanctuary
Meet Lionel and Amos 
The South Florida SPCA rescued Lionel and Amos as part of a large cruelty case. They had been living in horrific conditions - covered in their own excrement and confined in boxes. The authorities believe they were being sold for live animal sacrifice (religious rituals.)  It was likely that Lionel was Amos' first friend, as the two would not leave each others sides. The founders, Erin and Chris drove a 12 hour round trip to bring the boys home to Critter Creek.
Amos was alarmingly tiny, so the team had concerns about him being injured by the growing calf by accident. However, because of the history and emotional bond they shared, Erin and Chris decided not to separate them. 
One year later, Lionel and Amos are still best friends and living much happier lives amongst the other residents of Critter Creek. 
The Story Of Broken Shovels Sanctuary
In 2009 Andrea Davis began an internship at a goat dairy farm. At the time she was vegetarian and was quickly horrified of the practices that went on during her time there. 
In 2011, she founded her own dairy farm and attempted to run it in a way that didn't harm the goats. It was "slaughter free" dairy!  
Andrea's  intent was to remove all of the horrifying practices that are normally used within the dairy industry; slaughter, artificial insemination, separation of mother and child, etc. However, after a few years of breeding goats, Andrea came to realize that although she was doing her best to do everything right in her business - any form of profit made at the expense of her animals was no longer in her scope of ethics. 
She adopted a vegan lifestyle and in 2014, she began transitioning her business into a school for children ages 3-5. The Sanctuary School will be a safe, friendly and compassionate environment for children to experience an education focused on how to properly care for farm animals in combination with a respectful observation of nature. 
Broken Shovels Farms is now home to 250 animals including; 9 cows, 75 farm birds (chickens, turkeys, and partridges), 16 pigs, 2 sheep, a pony, donkey, and of course her herd of goats.